Dimmons research group at IN3-UOC is seeking, for a new European project (DECODE), a researcher who is passionate and engaged about topics in the area of distributed/open digital architectures and the Collaborative Economy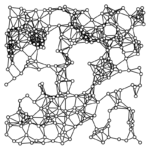 Position as part of the European project DECODE (See description below)
Requirements:
Late PhD, postdoc or expert in the area of Collaborative/Sharing Economy, peer production, platform cooperativism or related topic.
Excellent written communication skills in English.
Nice to have:
Experience in EU funded projects.
Experience with web-based software office suites (word processor, spreadsheets, presentations), WordPress and project management apps.
Statistical skills (i.e. SPSS or R programs).
Acknowledgement of blockchain technology.
Català and Spanish.
Duration: 1 to 2 years position. Part time or full time.
Tasks description
Project coordination: Deadlines keeping; Preparation of yearly reports; Bookkeeping; Support event organizing; Support research communication (via different online and communication tools).
Research development:
Research support to build a multidisciplinary framework on Commons oriented Collaborative/Sharing Economy
Theoretical framework of data driven society and empirically grounded theory on both the Commons and oriented Sharing Economy, and its intersections. Multidisciplinary framework integrating judicial-legal, economic, socio-governance and policy perspectives.
Sustainability framework of Collaborative / Sharing Economy
Empirical base:

Mapping Sharing Economy in Barcelona
Characterize data practices and technological base
Economic models of Commons Sharing Economy
Assessment of Sharing Economy impact in Barcelona

Support pilot design and development of af pilot connected to alternative tourism practices and economical enterprises.
Coordinate preparation of a portal of data repository on Sharing Economy research.
Workplace
Internet Interdisciplinary Institute (Open University of Catalonia): Av. Canal Olímpic s/n Parque Mediterráneo de la Tecnología, 08060 Castelldefels (Barcelona)
About the DECODE project
Today's Internet is becoming increasingly centralised, slowing innovation and challenging its potential to revolutionise society and the economy in a pluralistic manner. DECODE will develop practical alternatives through the creation, evaluation and demonstration of a distributed and open architecture for managing online identity, personal and other data, and collective governance in a citizen-friendly and privacy-aware fashion. Strong digital rights that makes it possible for data subjects to determine access rights to their information through flexible entitlements and open standard-based agreements regarding data governance (on the model of Creative Commons licenses) will be woven into the technological architecture.
DECODE will increase digital sovereignty of European citizens by enabling them to produce, access and control their data and exchange contextualised information in real-time, and in a confidential, and scalable manner. DECODE will develop a modular privacy-aware IoT hub with a free and open source operating system backed by a state of the art blockchain infrastructure supporting smart-contracts and privacy protections.
The architecture will be demonstrated through four pilots in Barcelona and Amsterdam, in the field of digital democracy, citizen sensing, and collaborative economy. The pilots will be run with the active involvement of social entrepreneurs, hackers, and makers. Innovators will be able to build solutions on top of the platform through hackathons and open challenges, while ensuring their security, resilience and privacy preserving qualities. This aims to create a decentralised innovation ecosystem that will attract a critical mass able to shift the current centralised data- driven economy towards a decentralised, sustainable and commons-based economy. DECODE puts agency and data control in the hands of citizens, to improve citizens' well-being and society for the collective benefit of all.
About Dimmons research group
Methodological approach:
Commitment to rigor, front-line innovation & open access.
Methodological pluralism though quan(li)tative multi-methods triangulation. Comparative perspective.
Experimenting with online/virtual methods, agile frameworks, design thinking and lean research.
Action-participation. Research that inform technological or/and social processes design.
Prioritize open access publications and multi-canal dissemination.
Interested candidates: send CV and letter with personal statement of interest to info@dimmons.net
Save