Series of research seminars – Dimmons IN3-UOC – "The collaborative economy, fostering debate from research"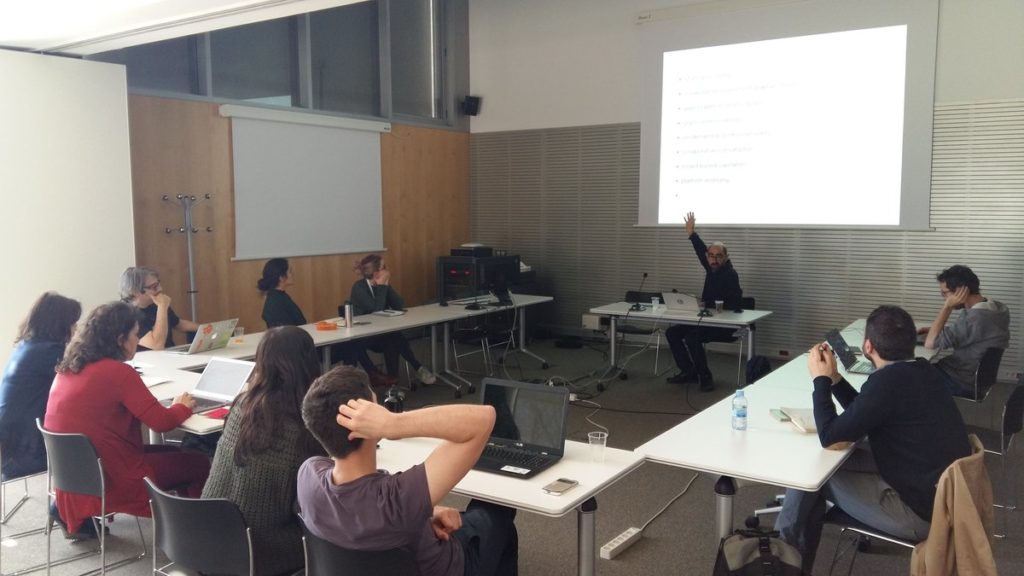 The collaborative economy, that is, the collaborative consumption and production of capital and labor among peer groups supported by a digital platform, is growing rapidly and exponentially. It has become a priority, and at the same time a challenge, for governments around the world. The impact of corporate models such as Uber and Airbnb in cities is generating disruption and controversy. Meanwhile, booming models such as Fairmondo or SMart.be represent socio-economic innovations that open up a horizon of economic democratization.
Several European institutions have pointed to various possibilities of approach and regulation of the phenomenon; at the same time the Generalitat de Catalunya this year is developing a new regulatory framework for the collaborative economy, while the Barcelona City Council and other Catalan cities are promoting promotion plans. The subject is hot in the media and the debate is served.
Research is already beginning to bear fruit and can provide elements to inform the debate. In this sense, Dimmons organizes this series of seminars, as part of the Col·lacy research project and the European project DECODE, in which we are building a multidisciplinary framework of collaborative economy, applied to the reality of the phenomenon in Catalonia. This series of seminars begins with a presentation of the legal approach, and will continue with other sessions from the economic, technological, gender, environmental, and public policy perspectives, among others.
Next Seminars
Previous seminars
Venue
Due to pandemic situation of Covid-19, all the seminars will be held online until further notice. Please, check the details of each event to obtain the access link.