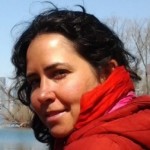 Mayo Fuster Morell is the Dimmons director of research on collaborative economy at the Internet Interdisciplinary Institute of the Open University of Catalonia. Additionally, she is faculty affiliated at the Berkman Center for Internet and Society at Harvard University, and at Institute of Govern and Public Policies at Autonomous University of Barcelona (IGOPnet). In 2010, she concluded her PhD thesis at the European University Institute in Florence on the governance of common-based peer production, and have numerous publications in the field. She is the principal investigator for the European project P2Pvalue: Techno-social platform for sustainable models and value generation in commons-based peer production. She is also responsible of the experts group BarCola on collaborative economy and commons production at the Barcelona City Council.
@lilaroja // Personal website // mfuster [at] uoc.edu
---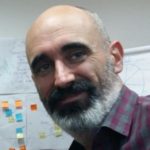 Enric Senabre Hidalgo works at Dimmons as PhD candidate connecting collaborative research practices with design thinking methodologies and agile frameworks. He's currently Research Fellow at CECAN, University of Surrey. Previously he was an active member of Platoniq collective, co-founder and project manager at the platform Goteo.org for civic crowdfunding, where he specialised in facilitating collaborative knowledge management, learning methodologies and co-design strategies for civic impact. He has been vice-president of the Observatory for CyberSociety, project manager of the Innovation and the City Area at Citilab-Cornellà, and associated professor of software studies at the Open University of Catalonia, where he holds a Master's Degree in the Information and Knowledge Society. He's a certified Scrum Master by the Scrum Alliance, a facilitator role he has been implementing for different international projects, like Europeana Creative or the Connected Action for the Commons network (European Cultural Foundation). 
@esenabre // Personal website // esenabre [at] uoc.edu 
---
Ricard Espelt PhD candidate in the Program of the Information Society and Knowledge at the Internet Interdisciplinary Institute (IN3) at the Open University of Catalonia (UOC) with the research project «Self-consumption in the era of Network Society. The role of ICT in collaborative consumption of agricultural products», directed by Ismael Peña-López. Information Society and Knowledge UOC master and Fine Arts from the University of Barcelona graduate. Consultant and academic coordinator in Ideograma, which hosts his Industrial Doctorate. He has a long experience in the field of education and arts.
@ricardespelt // ict4rd.net: research & personal website // ricardespelt [at] uoc.edu 
---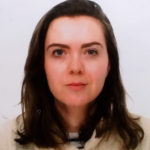 Vera Vidal is a PhD candidate at Dimmons, working on sharing cities, focusing on Barcelona. Previously, she worked for OuiShare Paris on the Sharitories study, on sharing practices in mid-sized cities across Europe, and was the scientific coordinator of the Global Cities chair, directed by Saskia Sassen and Richard Sennett, at FMSH. She holds a Masters in Management from Audencia School of Management, and a Masters in Social Sciences from EHESS.
@vvidalbeneyto // veravidal [at] uoc.edu 
---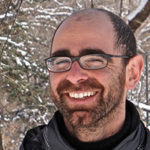 Guido Smorto is Full Professor of Law at University of Palermo (Italy) and Faculty affiliate at Internet Interdisciplinary Institute (IN3) – Open University of Catalonia, where he works as Member of Dimmons (Digital Commons) providing his expertise on the regulation of sharing economy. As International Visiting Professor he taught several times in U.S.A. (Fordham School of Law) and Japan (Nagoya University) and was "Professore Visitante" in Brazil (Università Oeste de Santa Catarina). His latest articles focus on the regulation of peer-to-peer markets in the European Union and on the impact of the collaborative economy on cities. Beside scholarly works and non-academic articles, on these topics he also published a Report on behalf of EU Commission and a Research paper for the EU Parliament.
Academia // gsmorto [at] uoc.edu
---
Bruno Carballa Smichowski is an economist (Universidad de Buenos Aires) and a PhD candidate at Paris XIII University. He is also a Collaborative Economy and Data fellow of the Commons Network. He is currently a visiting researcher at the Internet Interdisciplinary Institute (IN3) – Open University of Catalonia, where he works at the Dimmons research group. He has worked on the links between mutual societies, commons and the sharing economy and on data commons in the sharing economy. His main research interests are competition theory and policy, the sharing economy, commons and data economics.
@brunocarballa // Academia // bcarballa [at] uoc.edu
---
Marc Rocas Royo is currently Associate Professor in Strategic Management at University of Barcelona, and Study Abroad Program's Professor at Fundació Universitat Autònoma de Barcelona. His current research interests are the Sharing Economy, the Blockchain, and their related systems of governance. He has previously researched about Cultural Intelligence and Cross-Cultural Management, fields in which he has recently published a book chapter about Cultural Intelligence and Creativity. He also works as freelance management consultant specialized in Diversity Management. He previously worked as Country Manager for a Swedish startup. He holds a Master's Degree in the Information and Knowledge Society and a Telecommunications Engineer's Degree, among others. He always tries to combine the technical, social and business perspectives for approaching his fields of research from enriched points of view.
@marcrocas // Personal website // mrocas [at] uoc.edu
---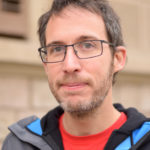 Manel Rebordosa PHD candidate in the Program of the Information Society and Knowledge at the Internet Interdisciplinary Institute (IN3) at the Open University of Catalonia (UOC) with the research project «Speeches and practice of technological sovereignty in sub-saharan Africa. Open Source and Free Software from development perspective», directed by Ismael Peña-López. Free-Software and Open Source master from UOC & Social Anthropology degree from UAB. Consultant in development & education for global citizenship projects with AntroPoTIC.cat. He has a long experience in development & humanitarian aid fields.
@llunymanu // mrebordosac [at] uoc.edu 
---
Paola Imperatore holds a postgraduate in International Relations to the Department of Political Sciences at the University of Pisa with a thesis on environmental conflicts and forms of protest practiced by local communities. On these same issues, she has realized a research training to the Department of Political Sciences (Pisa) and she holds different conferences, in Italy and in U.K. Actually she is a research assistant, interested to the local/urban conflicts and to the model of political and social relationships based on non-hierarchical and partecipatory approach that social movements try to practice. Recently she has joined to the Dimmons research team.
---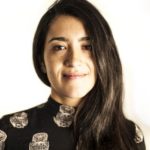 Natalia Rodríguez holds a degree in Graphic design (2007) and Industrial design (2010) at the Jorge Tadeo Lozano University of Bogotá – Colombia. She is undergoing a Master of Sociology: social transformation and innovation at the University of Barcelona. She has experience in the design of participative tools and methodologies for collaborative projects, that invites reflection and visualizes other ways of doing things in different contexts.
nrodriguezriv [at] uoc.edu
---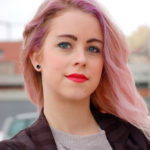 Elisabet Roselló Román holds a degree in History from University of Barcelona. She has worked as researcher with IGOP-UAB for a research on open and collaborative innovation practices, as trends and ethnographic researcher for several years for institutions and creative agencies, as cultural manager for art exhibitions or events like Barcelona Mini Maker Faire 2014. She has been invited for lecturing on digital culture and futures studies in different events and universities such as 3rd Open Design/Shared Creativity, IED Barcelona or Universitat de Barcelona, and she likes to communicate changes and social transformations, writing sometimes for another spaces like CCCBLab, and at the radio through a weekly section at Preferències program from RNE.
@lisrosello // Personal website // erosellor [at] uoc.edu
---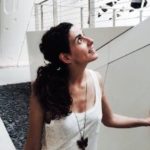 Eva Esteban Morató holds a BA Degree in Design from Eina Escola de Disseny i Art, and a posgraduate in Digital Marketing & Inbound Marketing from Inesdi Digital Business School. Currenlty she is researcher assistant, interested in service design, co-creation and design thinking as tools and methodologies to explore and promote the collaborative economy. She was part of the working team that organized the first edition of the Commons Collaborative Economies event also called Procomuns, celebrated in Barcelona.
eestebanmo [at] uoc.edu
Save
Save
Save
Save
Save
Save
Save
Save
Save
Save
Save
Save
Guardar
Guardar
Save