P-WILL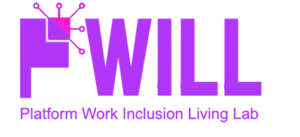 The Platform Work Inclusion Living Lab (P-WILL) aims to build a pan-European interdisciplinary network involving policymakers, industry leaders, civil society organizations, designers, and researchers to foster alternative scenarios in platform work. P-WILL promotes intersectional gender perspective and inclusion, aiming to improve well-being, economic justice, and rights for traditionally excluded groups while aligning with the European Pillar of Social Rights and SDGs. P-WILL promotes the PE intersectional gender perspective and inclusion through increased well-being, economic justice, and rights for the traditionally excluded collectives (TEC) while aligning the PE with The EU Pillar of Social Rights and SDGs.
---
Digital Gender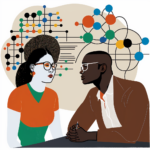 DIGITAL GENDER is an interdisciplinary project aligned with challenge 7 "Economy, Society and digital cultures" of the State Plan for Scientific and Technical Research and Innovation (2017-2020), and more specifically the Strategic Action for Industry 4.0. DIGITAL GENDER aims to promote technological infrastructures that facilitate productivity growth and improve the competitiveness of the Spanish economy, emphasizing the transversal nature (in this case, incorporating a gender and feminist perspective in the technological design and digital economy policy). In short, this project is relevant both from a feminist and gender equality perspective and from a perspective of economic promotion based on technological innovation. The project is developed within the framework of the Barcelona UOC Chair in Digital Economy and the Sharing Cities Action program with the participation of 50 cities from around the world.
---
PLUS – Future of Labour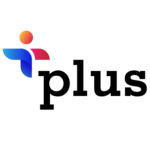 PLUS – Platform Labour in Urban Spaces project aims to address the main features of the platform economy's impact on work, welfare and social protection through a ground-breaking trans-urban approach. The platform economy, indeed, is emerging as a strategic sector in terms of the application of digital technologies, business investments and new jobs. The project's goal is to sketch a picture of such transformations proposing an innovative approach that identifies urban dimension as a fundamental stage for measuring and evaluating the social and economic impact of these innovations and for building more inclusive policies.
---
DECODE – Data Sovereignty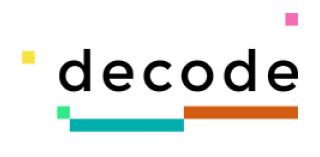 The DECODE European project develops practical alternatives through the creation, evaluation and demonstration of a distributed and open architecture for managing online identity, personal and other data, and collective governance in a citizen-friendly and privacy-aware fashion. Strong digital rights that makes it possible for data subjects to determine access rights to their information through flexible entitlements and open standard-based agreements regarding data governance (on the model of Creative Commons licenses) will be woven into the technological architecture. The architecture will be demonstrated through four pilots in Barcelona and Amsterdam, in the field of digital democracy, citizen sensing, and collaborative economy. The Dimmons group is building the theoretical framework and analysis of Commons-oriented Collaborative Economy practices, under the umbrella of Col·lacy.
---
Sharing Cities Action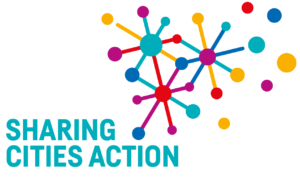 In 2018, Barcelona hosted the 3rd Sharing Cities Summit, co-organized by Dimmons, after the editions in Amsterdam (2016) and New York City (2017). Nearly 50 cities gathered together and a Declaration of Common Principles and Commitments for Sharing Cities was launched. In response to the Declaration of Sharing Cities, the Sharing Cities Task Force has been undertaken to foster collaboration among cities so that together they can implement real action plans that help to tackle the challenges and leverage the opportunities of the platform economy. In 2019 the cities have renewed their willingness to collaborate and define together an Action Plan for 2020, as part of the Sharing Cities Action Encounter 2019. In 2020 the city of Seoul will take over from Barcelona, New York City and Amsterdam, and will support the program of collaborations between cities, as well as, to organize the next Sharing Cities Summit 2020.
---
P2Pvalue
This P2Pvalue European project fosters the Commons-based peer production (CBPP) phenomenon by providing a techno-social software platform specifically designed to facilitate the creation of resilient and sustainable CBPP communities, as an empirically and experimentally grounded research process. Through a triangulation of qualitative and quantitative methods, we are elaborating with different international partners guidelines for the institutional and technical features that favour value creation in CBPP.
---
Directories of Commons-based peer production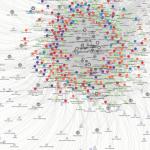 A parallel output of the P2Pvalue project is the extensive directory of CBPP cases, at the European level and, more recently, another dedicated directory of the Catalan CBPP "ecosystem". Both directories support an open and collaborative effort to map the many different examples of CBPP. The international directory currently features more than 300 cases of CBPP, while the Catalan one more than 1.000 projects. All data is freely available in open formats, and also resulting in different visualizations. We encourage other researchers, experts and representatives of communities of practise to participate in the co-creation of a rich resource for research in this emerging field.
---
Procomuns.net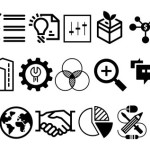 Commons Collaborative Economies: Policies, Technologies and City for the People is a project which aims to highlight the relevance of the commons-oriented approach of peer production and collaborative economy, while proposing public policies and providing technical guidelines to build software platforms for collaborative communities. The project consists in an international event, with a participative focus around co-design of policies for public administrations in this area, and a continuous engagement and knowledge generation process at the community level, where a series of follow-up debates and continuous exploration working together experts, citizens and sector representatives, has resulted for example on a series of proposals and more than 120 policy recommendations for governments, ending in a joint statement of public policies for the collaborative economy.
---
Agile and Design Thinking for collaborative research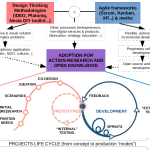 This research project explores existing and potential implementations in research processes of Design Thinking methodologies, on the one hand, and of Agile frameworks on the other one. Especially in contexts related to Commons-based peer production with collaborative and action-research methods. It tries to analyze in depth how adaptations of these two different methodological frameworks can add value to adaptability, efficiency and impact in the regular tasks and dynamics of multidisciplinary research teams, as well as engaging more participants and stakeholders in an "operative openness" of the research practices themselves. The case studies are being developed in partnership with the following projects: STEM4youth, Teixidora, CECAN.