Series of research seminars 2017 – Dimmons IN3-UOC – "The collaborative economy, fostering debate from research"

March 27th 12:30-14h / Room -1B IN3 Castelldefels (G-Maps) (for further information "How to arrive", see below)
(After the seminar, we will have pizzas at the Olimpic chanel garden!)
Please confirm your assistance sending an email to info@dimmons.net
The session will be in English
Under the umbrella of Col·lacy DECODE project, Dimmons hosts this second seminar about Blockchain, DAOs, commons-based communities and platform cooperativism.
Blockchain is an emerging technology which sustains on the decentralization of the data and new ways of trust, exchange, organization, production and, in general, new economies. What are the horizons related with collaborative economies and peer-based production through a not-so-far futures scenarios using Blockchain? What could DAO (Decentralized Autonomous Organizations), platform cooperatives and commons-based communities learn one from each other, in terms of governance?
"Governance and technology of collaborative economy: An intersection of DAOs, Commons-based communities and Platform-coops"
Provocations

Blockchain's governance by Jordi Baylina (10 minutes)
Examples DAOs and possible common spaces with procommons and cooperativism by Marc Rocas (Dimmons IN3)  (10 minutes)

Reactions

Discussant from the point of view of Commons. – Mayo Fuster.
Discussant from the point of view of Cooperativism.  –  Ricard Espelt.
Discussant the point of view of Feminism. –  Lidia Arroyo (GenTIC Group IN3)
Discussant from the point of view of the case Decidim: digital infrastructure challenges for democracy – Antonio Calleja (Tecnopolitica IN3)

Debate among participants and assistants
About guests
About Jordi Baylina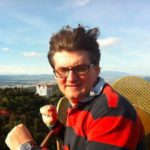 Jordi Baylina is one of the most renowned Ethereum developers in the world. He has an extensive hands-on knowledge in the design and development of Blockchain applications and infrastructure. He has collaborated on the development of the Liquid Democracy Smart Group Contracts. He also has collaborated with the Ethereum Foundation. He has been developing Smart Contracts for several projects, such as Token Creation. His MiniMe Token has been recently adopted by Swarm City. Jordi holds a Masters of Business Administration from IESE Business School and a Telecommunications Engineer's Degree from Universitat Politècnica de Catalunya.
About Marc Rocas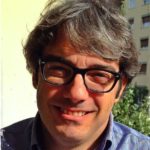 Marc Rocas is currently Associate Professor in Strategic Management at University of Barcelona, and Study Abroad Program's Professor at Fundació Universitat Autònoma de Barcelona. His current research interests are the Sharing Economy, the Blockchain, and their related systems of governance. He has previously researched about Cultural Intelligence and Cross-Cultural Management, fields in which he has recently published a book chapter about Cultural Intelligence and Creativity. He holds a Master's Degree in the Information and Knowledge Society and a Telecommunications Engineer's Degree, among others.
Astrid Baldissera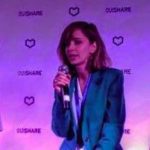 Lawyer and member of the Bar Association of Barcelona, passionate about law and advocacy, as well as technology and innovation. Founder and CEO of Starting Legal a platform that automatize the creation of legal contracts for entrepreneurs, accelerators, and investors. Lead chapter of Barcelona Legal Hackers, a worldwide movement of lawyers, academics, and techies that trought hackhathons, Jams and pannel discussion try to find creative solutions to problems on the intersection between law and technology. Blockchain enthusiast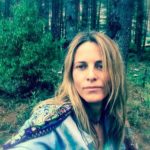 Diana Moret
Founder Pandorahub and member of Reviure Solanell Coop . Rural shaker, nature and animal lover. People centric business designer and Pentagrowth facilitator. Alumni at Tribewanted Bali 2015. Before, UX consultant for Multiplica and Everis, social innovation consultant for Josep Carreras Foundation (link ), Hospital Sant Joan de Déu ¡. Co-designer and initial manager of Un dia de Nassos and co-founder at DJs against Hunger.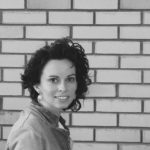 Alícia Trepat
After the first years of professional experience in various fields such as export management, logistics, consulting, business development and corporate social responsibility I decided to quit my corporate job and start a new career in the new economy field.  Since then I've been involved in several projects ranging from social entrepreneurship to a think tank of the new economy and, currently, the social movement, the Economy for the Common Good.
Distributed governance models are one of my main areas of interest and I'm currently exploring hybrid governance models between platform coops and open participatory networks together with Ana Manzanedo through a Fellowship with the Institute for the Future.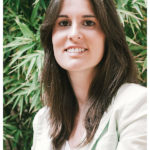 Ana Manzanedo
Ana Manzanedo is a governance and community conector at Ouishare. She is currently exploring hybrid governance models between platform coops and open participatory networks within the context of a fellowship by Institute for the Future.
Antonio Calleja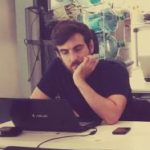 He is a researcher at Technopolitics, a project of the CN&SC group at IN3-UOC. He is currently involved in Decidim.barcelona and DECODE. He holds Masters in Sociology, Political Science and Philosophy, with a focus on science and technology. He has been Fulbright scholar at CSPO/ASU, an is currently a PhD candidate at the University of Exeter.
Lidia Arroyo – GenTIC
Sociologist working as a Predoctoral Researcher in the Gender and ICT Research Group at the Internet Interdisciplinary Institute (GenTIC-IN3)- Universitat Oberta de Catalunya (UOC) and as an Assistant Professor in the Departament of Social Psychology and Organisations at Autonomous University of Barcelona
Mayo Fuster Morell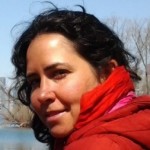 Dimmons director of research on collaborative economy at the Internet Interdisciplinary Institute of the Open University of Catalonia. Additionally, she is faculty affiliated at the Berkman Center for Internet and Society at Harvard University, and at Institute of Govern and Public Policies at Autonomous University of Barcelona (IGOPnet).
Ricard Espelt
PhD candidate in the Program of the Information Society and Knowledge at the Internet Interdisciplinary Institute (IN3) at the Open University of Catalonia (UOC) with the research project «Self-consumption in the era of Network Society. The role of ICT in collaborative consumption of agricultural products», directed by Ismael Peña-López.
Other special guests: Enrique Rodriguez (Datanauta) and Oleguer Segarra (DECODE, Barcelona City Council)
Further information
Series of research seminars 2017 – Dimmons IN3-UOC – "The collaborative economy, fostering debate from research"
The collaborative economy, that is, the collaborative consumption and production of capital and labor among peer groups supported by a digital platform, is growing rapidly and exponentially. It has become a priority, and at the same time a challenge, for governments around the world. The impact of corporate models such as Uber and Airbnb in cities is generating disruption and controversy. Meanwhile, booming models such as Fairmondo or SMart.be represent socio-economic innovations that open up a horizon of economic democratization.
Several European institutions have pointed to various possibilities of approach and regulation of the phenomenon; at the same time the Generalitat de Catalunya this year is developing a new regulatory framework for the collaborative economy, while the Barcelona City Council and other Catalan cities are promoting promotion plans. The subject is hot in the media and the debate is served.
Research is already beginning to bear fruit and can provide elements to inform the debate. In this sense, Dimmons organizes this series of seminars, as part of the Col·lacy research project and the European project DECODE, in which we are building a multidisciplinary framework of collaborative economy, applied to the reality of the phenomenon in Catalonia. This series of seminars begins with a presentation of the legal approach, and will continue with other sessions from the economic, technological, gender, environmental, and public policy perspectives, among others.
How to arrive at IN3 UOC:
Train: R2 Sur line (from Barcelona, you can take it from Estació de França, Passeig de Gràcia, Estació de Sants)

Once you arrive to Castelldefels station, using the underground walkway, you will find on the left side of the nearest parking a direct wood bridge to Parc Mediterrani de la Tecnologia, where IN3 is placed)

Bus: L94, L95
Parking: at Parc Mediterrani de la Tecnologia (just at less than 5 minutes from IN3-UOC) there is a public parking space
Guardar
Guardar
Guardar