Due to the difficult scenario the whole planet is going through, Dimmons research group works from home to continue fostering socioeconomical innovation through action-research. These days we believe it is more important than ever to continue our commitment to disseminating the open knowledge. For this reason, we share the latest contributions of Dimmons regarding procomon digital economy.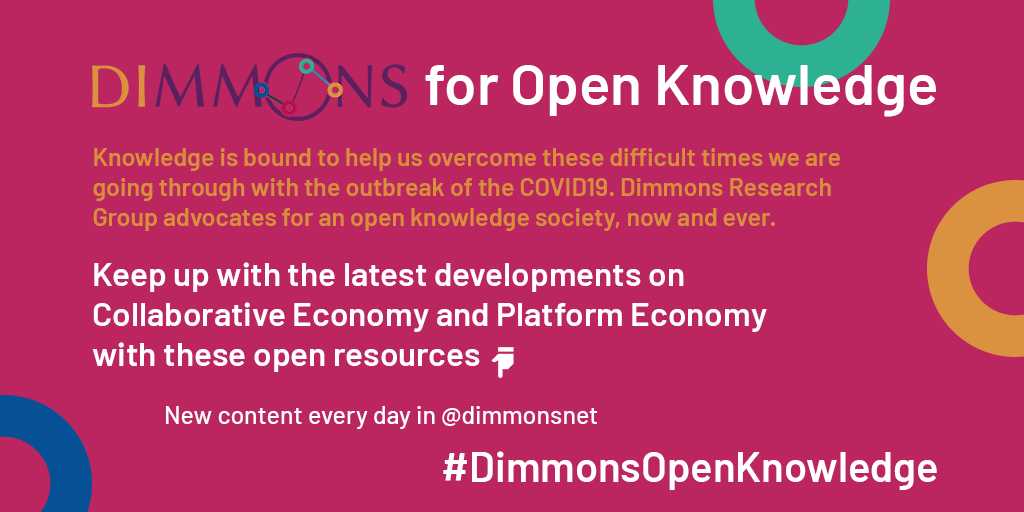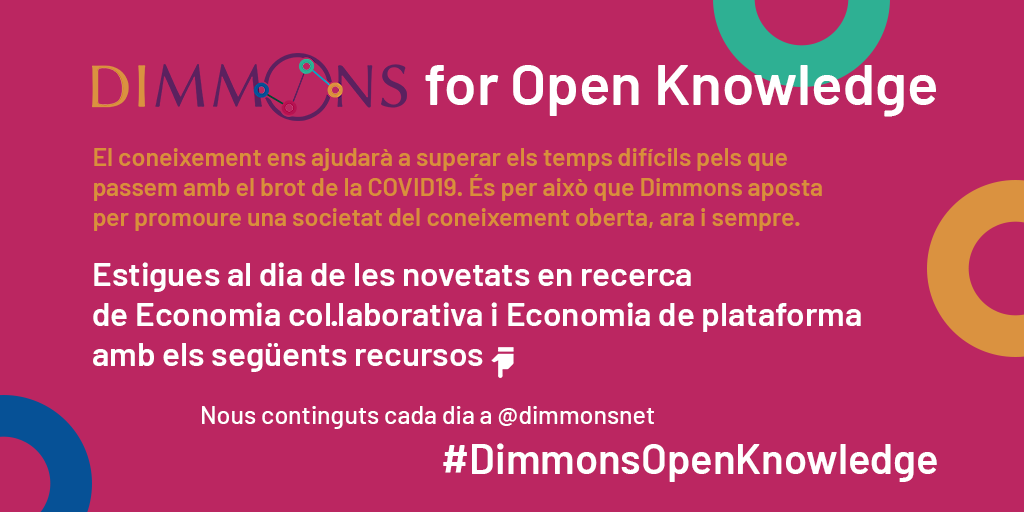 Videos of the Sharing Cities Action Encounter 2019. 30 sessions in which experts of the digital economy, cities representatives, projects and the international ecosystem work on new platform models: more sustainable, feminist and inclusive.
Latest published articles: Dimmons focuses on the digital sphere for a commons-oriented society. Among our latest publications you can find the bibliography resource of research and gender or the report for cities on the public policies of the sharing economy.
You can also follow our action on Twitter, where we publish content every day. Follow this thread to keep up:
Due to the difficult scenario the whole planet is going through, in Dimmons we believe it is more important than ever to continue our commitment to disseminating the open knowledge

Keep up with the latest contributions regarding procomon digital economy #DimmonsOpenKnowledge

— Dimmons.net (@dimmonsnet) March 23, 2020
Dimmons' insight in pieces of news related to COVID-19: